On Sunday 26th July 2015 IMPIC has launched the " Declaration of Peace & Guide to prevent Radicalisation" during the protest against ISIS on O'Connell Street.
In the "Irish Muslim Declaration of Peace & Guide to prevent radicalisation" the signatories highlight the importance of peaceful co-existence and the significance of preventing extremism in our Society.
It is a call to to the Government and the Muslim community to work together to prevent radicalisation by isolating the apologists and sympathizers of ISIS and other Militant groups
Shaykh Dr. Umar Al-Qadri, Imam Monsur Somidet, Imam Sajjad Ahmed, Brother Dritan Kurtij and Sister Kashmira Zahoor spoke at the protest.
Members from different ethnic communities and faith came together to protest against extremism and terrorism in the name of Islam.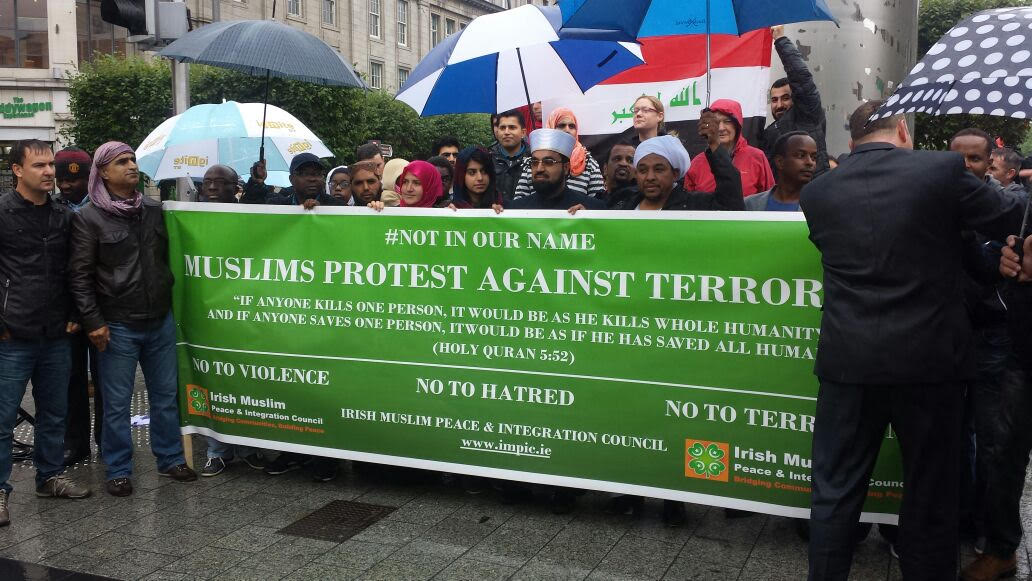 PDF :
declaration1 declaration2 declaration3 declaration4